Art Trope Gallery features Painter Rosario Galatioto in a dedicated article!
---
We are pleased to present painter Rosario Galatioto :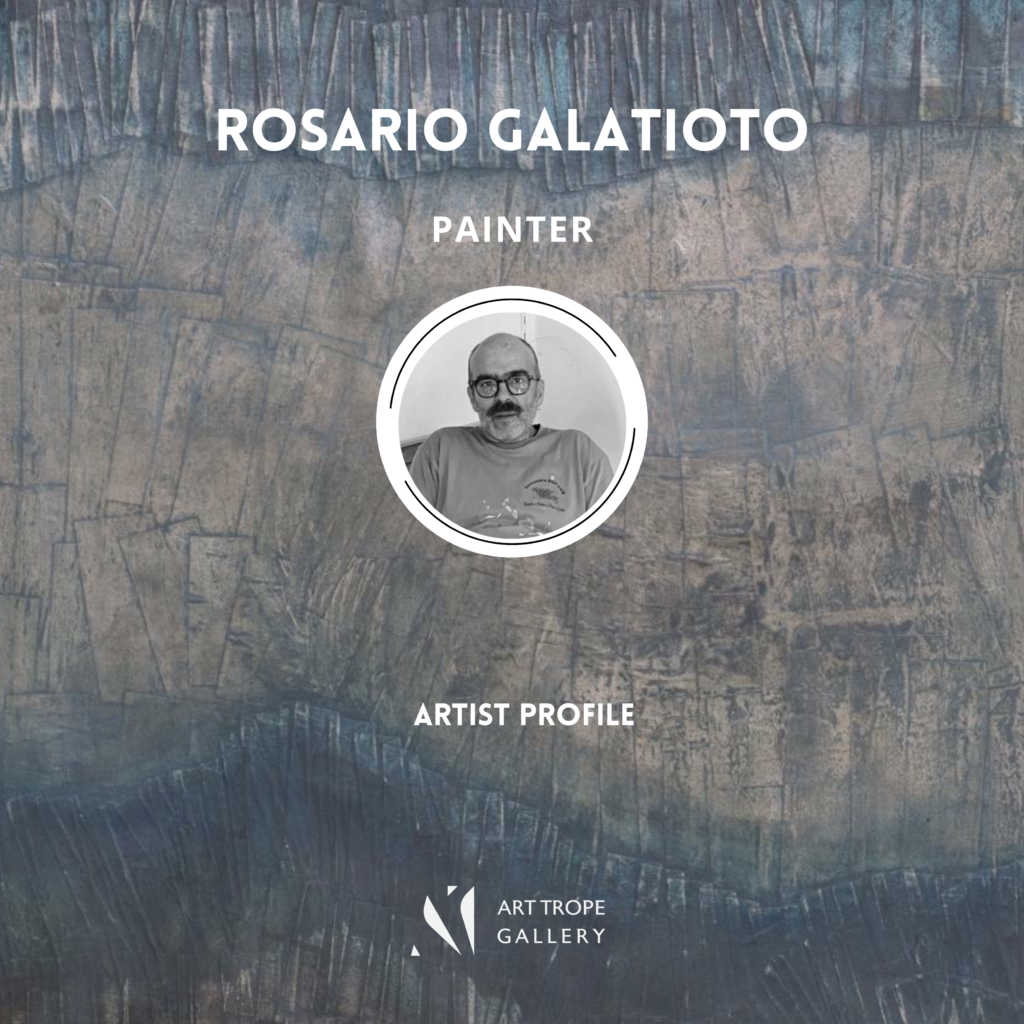 Rosario Galatioto has been surrounded by artists since his childhood. Indeed, his family, originally from Sicily, settled in the village of Gordes in the southeast of France and befriended Deyrolle, Raffin and in particular Vasarely, who were local to the area. It was in this environment, so conducive to artistic exchange, that Rosario Galatioto dedicated himself to painting, his perseverence encouraged by Vasarely, who witnessed the creation of his first gouaches. Over the course of a career that has spanned more than thirty years, Galatioto has exhibited internationally at numerous galleries, museums, art fairs and exhibitions, whilst also working alongside architects as an interior designer. Galatioto's works are included in numerous art collections in France, Belgium, Switzerland, Italy, the US and the UK.
The word "painting", which, by definition, expresses artistic intention, is far too reductive and simplistic a term to accurately describe Rosario Galatioto's technique. Galatioto's vision represents a primitive, almost archaeological language which suggests an intuitive approach to the materials used. His landscapes are more like an X-ray than an attempt at an interpretation of space. Galatioto's work thus plays with the boundaries of vision and subjectivity, sometimes leading the artist to produce more graphic compositions in collage form. Figural gesture becomes a mere accessory and the Artist concentrates on the composition while respecting the spontaneous potential of his materials. As Claude-Henri Rocquet describes so well of his work in one of his Essays on Painting, published by Les Compagnons d'Hermès in 2016 "Galatioto: darkness, youth, painting. If Galatioto depicts a black mountain, he shows its substance rather than its external appearance. He travels through abstract, interior paths of objects and places, opening them up from within, embodying a darkness that I recognise in him as the rich darkness of the soul: an intimate, spiritual darkness."
The series "

The Strata

" by Rosario Galatioto
The series "Strata" represents the fractures that can be observed in nature, the fissures that reveal the compressions of the earth's crust. This natural inspiration plays a significant role in Galatioto's artistic output: the same beauty that man has imitated since the dawn of time, and which eventually disappears under the effects of erosion.
---
To learn more about Rosario Galatioto, you can visit his virtual exhibition and his social media:
---