OUEST FRANCE PRESENTS BRUNO PALISSON AND HIS OPEN-AIR PHOTOGRAPHIC EXHIBITION "THE WAY OF THE SALT WORKER" IN NOIRMOUTIER-EN-ÎLE FROM APRIL 24 TO SEPTEMBER 21, 2021!
---
Art Trope Gallery is delighted to invite you to discover Bruno Palisson's photographic work on his series "The Way of the Salt Worker", with 12 large-format prints on display in the heart of the town of Noirmoutier-en-Ile. In this series, the artist pays tribute to Patrick Nouvel, a salt-marsh farmer from Noirmoutier-en-Île.
With the exhibition venues closed, the town council decided to reach out to the public by setting up forty-three photo panels in the street.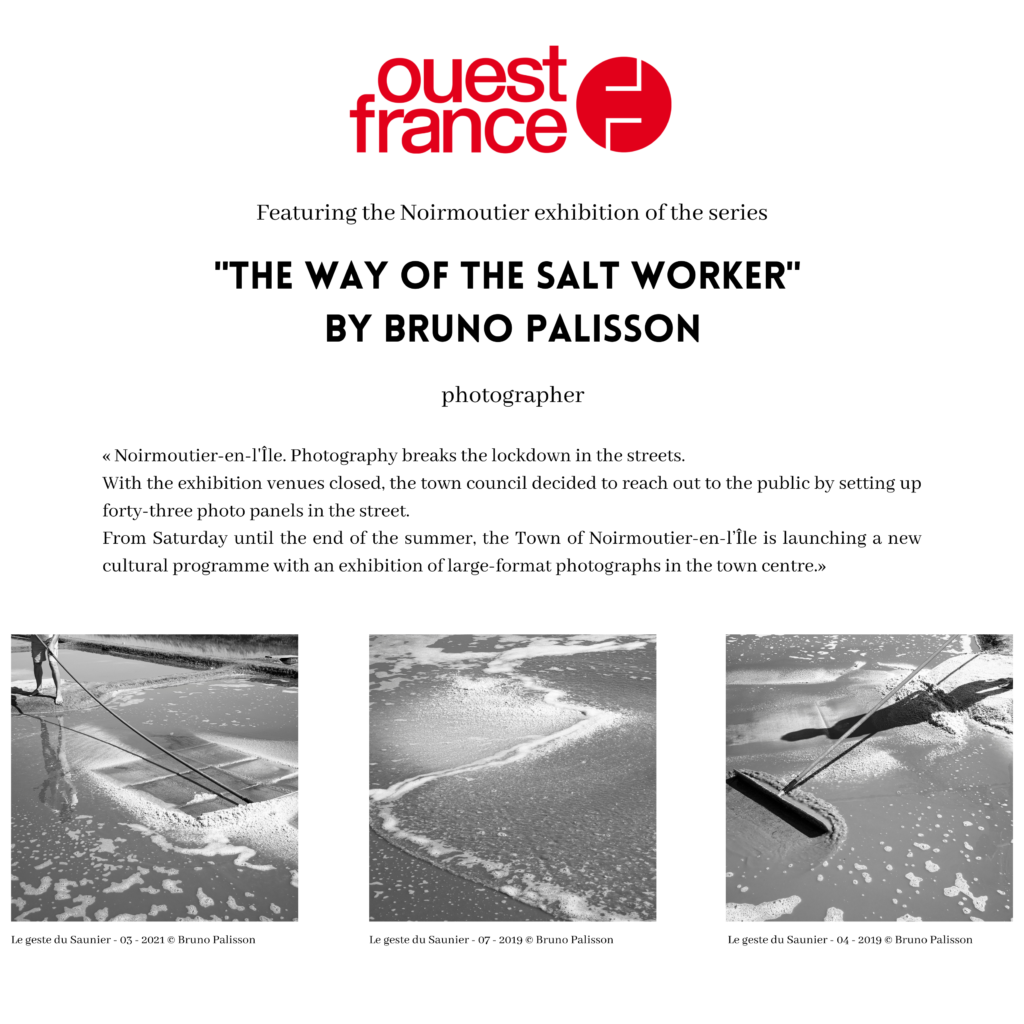 The initiative
From Saturday until the end of the summer, the Town of Noirmoutier-en-l'Île is launching a new cultural programme with an exhibition of large-format photographs in the town center.
"We thought we should reach out to the public and offer open-air exhibitions as we are currently unable to open exhibition spaces. Our choice of this particular exhibition of photographs is due to its aesthetic appeal and its focus on the sea", as pointed out by Michèle Vivier, the local councilor in charge of culture, events and the life of the community.
---
Three Artists and 43 photos
Three artists and 43 photos are displayed along the Quai Jean-Bart and Rue de l'Église. The exhibition starts on the Quai Jean-Bart, alongside the market, with 19 photo panels by Frédéric Brios, entitled "Vagues à l'arme", documenting the fishing industry. Having always been attracted to photography, Frédéric Briois decided to devote himself entirely to it a few years ago. The sea and the maritime heritage are his favorite subjects. That's why he decided to return to his home region, the Nord-Pas-de-Calais, to follow the rough life of fishermen.
The exhibition continues on the same wharf with 12 photo panels on the theme of "From the Brittany coast to the Austral Islands" by Benoît Stichelbaut. For 30 years, he has been a marine photographer. He started his career in the world of ocean racing. His current work focuses on the islands of Brittany, the lighthouses of the Iroise Sea, winter storms, small secret harbors and shipyards.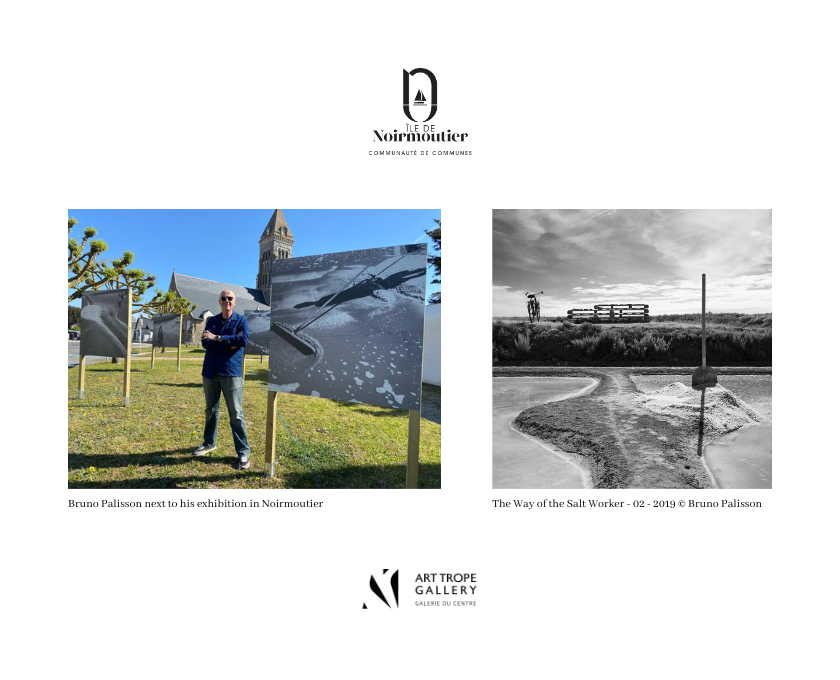 Finally, on rue de l'Église, you can discover Bruno Palisson's work on "The Way of the Salt Worker", featuring 12 photographic works that pay tribute to the salt worker's craft. Bruno Palisson, photographer and architect, focuses on the relationship between void and solid. The combination of shapes and materials defines his photographic style. The artist uses the geometry of the square format to compose his framing based on the diagonal. Each photograph creates a scene or a space.
---
---
Location: Rue de l'église – 85330 Noirmoutier-en-l'Île.

Date: spring / summer 2021.

Exhibition: free and open to all.
---
Find the original article below: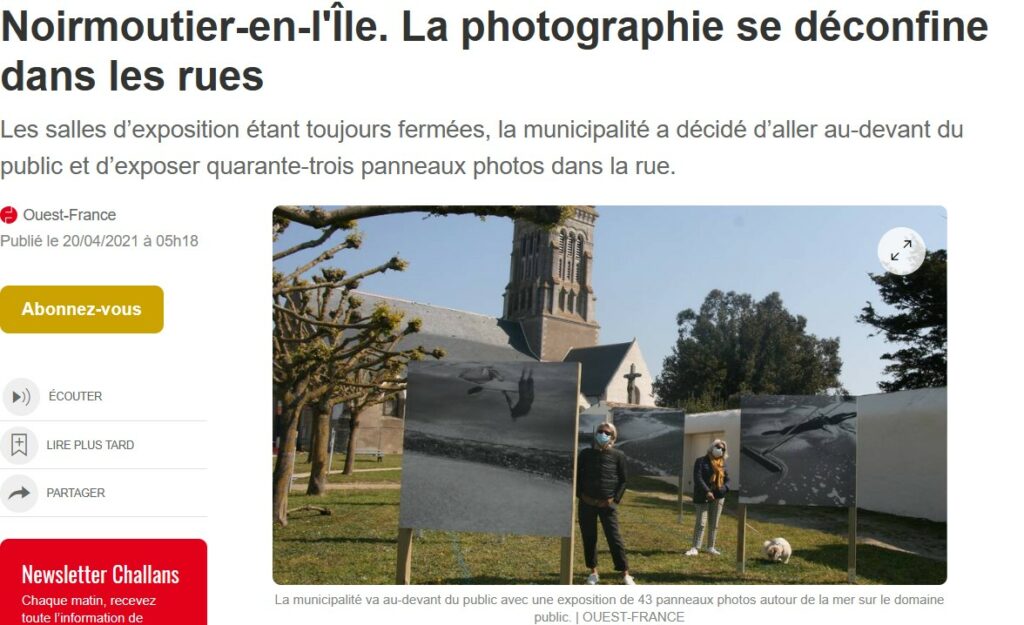 ---