Newsletter: This summer, Art-Trope goes even further!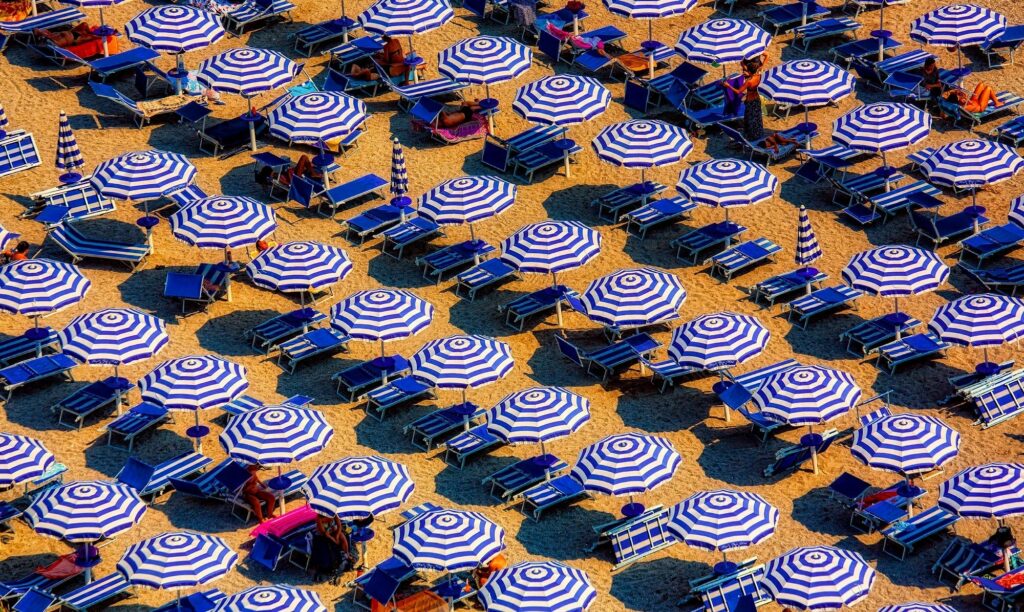 Hello,
The first 2019 semester is full of new features for Art-Trope: an interview on Finance TV live streamed on Boursorama, a fundraising campaign that is spreading its wings, a new service called Art Coach, a new article in Forbes France entitled "A new financial model for the Arts" published in the business section and finally and finally an exhibition of 8 Photographers at the Voies Off festival in Arles that just ended. 

Before wishing you a great summer, we share with you the Art-Trope's success at the service of worlwide Artists and Collectors.
---
Art-Trope on TV : Founder and President Virginie Tison got interviewed by Finance TV live streamed by Boursorama
On June 28th 2019, Virginie Tison was invited by journalist Anne-Laure Julien from Finance TV . She presented Art-Trope and its actions at the service of worldwide Artists.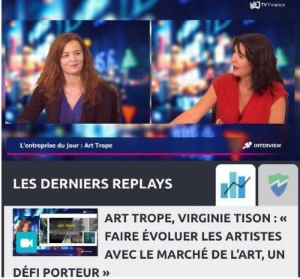 As a new kind of agency, Art-trope already supports close to a hundred Artists whether they are Sculptors, Photographers or Painters, professionalizing and developing them through yearly plans, additional and montly services. A promising market, since the 50,000 artists recorded in France spend an average of nearly 300 million euros each year through different service providers.
---
Art-Trope launches Art-Coach, the monthly personalized coaching service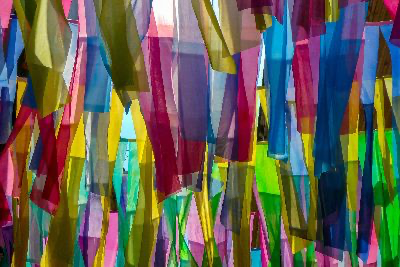 In order to support Artists even more since at every moment of their lives, new opportunities come up, Art-Trope is launching Art Coach, a personalized coaching service advising them in the development of their artistic career. 
Every month, Artists benefit from an interview to go even further in their careers. Accessible to Artists of the Art-Trope community who have subscribed to the Member or Premium plans, Art Coach offers two monthly options ranging from 60€ to 99€ per month to suit all budgets.
---

On July 7th 2019, the reference site Forbes France published an interview with Virginie Tison highlighting her vision of the need for a new financial model for Art. 
Beyond her passion for Art, she presents Art-Trope as an innovative and winning system for all: Artists and Collectors. Faced with a market whose rules are changing and where the potential is strong, Art-Trope offers an innovative solution as a "new generation" of Artists agency.
---
"Mixed Presence(s)" : the photographic portrait revisited bu 8 Art-Trope Artists at the Voies Off festival in Arles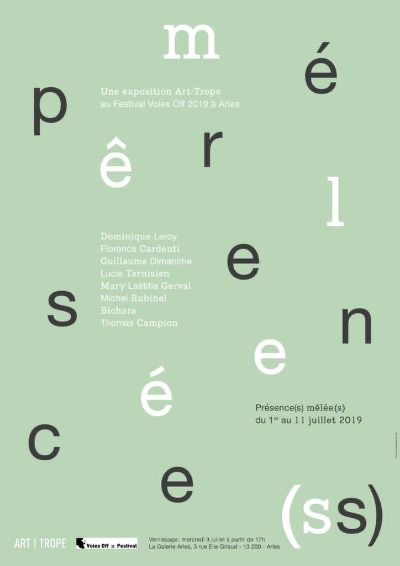 From July 1st to 11th 2019, the Artists of the Art-Trope community paid tribute to the 50th anniversary of the Rencontres de la Photographie d'Arles by showcasing a cross-reading of the portrait in Photography through the exhibition "Mixed Presence(s)" as part of the Voies Off festival. 
This group show, in the form of a "committed tribute" as Virginie Tison points out, brought together 8 Photographers from the Art-Trope community at the Galerie des Résidences d'Arles. Virginie was also an Expert Member of the Voies Off during the portfolio reviews to bring to this festival her expertise in artistic management and career development. 
The exhibition was a great success with more than 200 visitors, the sale of Artworks and in particular the visit of imminent collectors such as Yvon Lambert and his daughter Eve Lambert.
The Art-Trope team wishes you all a great 2019 summer!