Art Trope Gallery features Painter Barbara Christol in a dedicated article!
---
We are pleased to present painter Barbara Christol :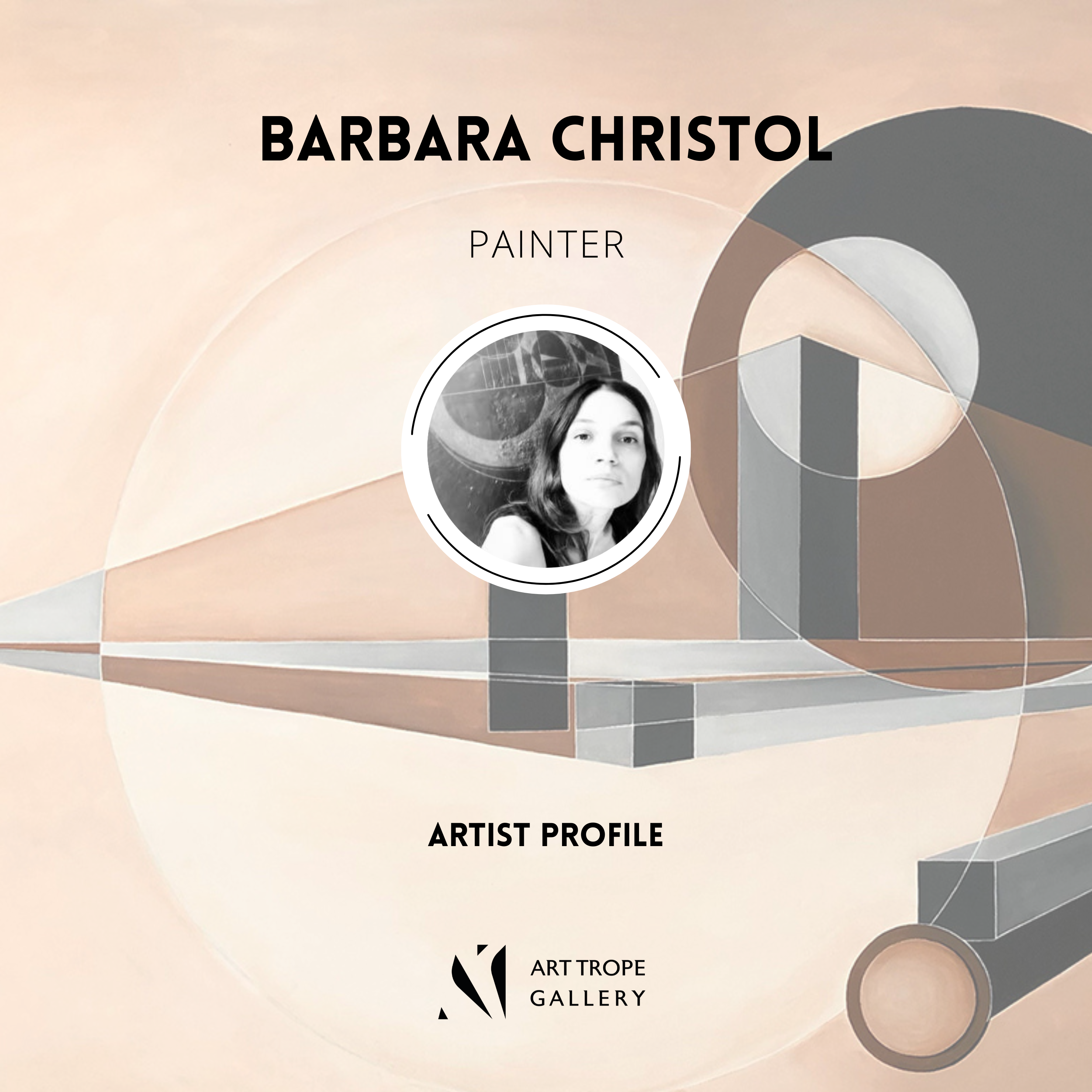 From an early age, Barbara Christol grew up in the world of art and had a passion for drawing. Barbara studied at the Beaux-Arts de Nîmes and later attended several painters' workshops to perfect her techniques.
The Painter understands that she must deepen her knowledge in Art History and joins the prestigious University La Sorbonne in Paris up to the Doctorate in order to elaborate her own plastic and aesthetic research.
Barbara Christol's pictorial work has become unique over the years as she has developed a plastic and aesthetic practice revolving around balls of wool.The artist creates series of ephemeral weavings that she exhibits in institutional places, in nature, or private spaces.
The thread is always there, in her paintings, either physically or with the omnipresent use of the line. Figuration and abstraction are interwoven around favorite themes: space and play.
Geometric figures infused with poetry move into landscapes, mountains, architectures, all underpinned by the structural lines that act as threads in the compositions.
Barbara Christol's works are regularly exhibited and are part of private collections in France and the United States.
Barbara Christol considers creation as a labyrinth, where the artist reaches the crossroads through trial and error, chance and repetition, while maintaining a common thread.
Very concerned by the artisanal nature of her work, the painter fluctuates between figuration and abstraction.The line is omnipresent in her works as it is for her the bridge between both, the common thread. Barbara mixes mostly classical and traditional techniques to match with more contemporary ones.
Barbara Christol weaves and unweaves a work whose subjects intertwine indefinitely in games of full, empty and untied.
The Painter offers architectural universes highlighting an optimistic perspective of the world, where the place of Barbara Christol and her gesture act as a revelator.
The series "The Siena Color" by Barbara Christol
Her series "The Siena Color" is based on the Natural Sienna hue.
The geometric compositions create more or less abstract landscapes sometimes almost science-fictional in their two vanishing points, which are a projection of what could be called "interior landscapes".
Natural Sienna brings an enveloping warmth to the geometric figures of these spaces.
---
To learn more about Barbara Christol, visit her virtual exhibition and follow her on her social networks:
---