Art Trope Gallery features Photographer Arnaud Rinuccini in a dedicated article!
We are pleased to present photographer Arnaud Rinuccini :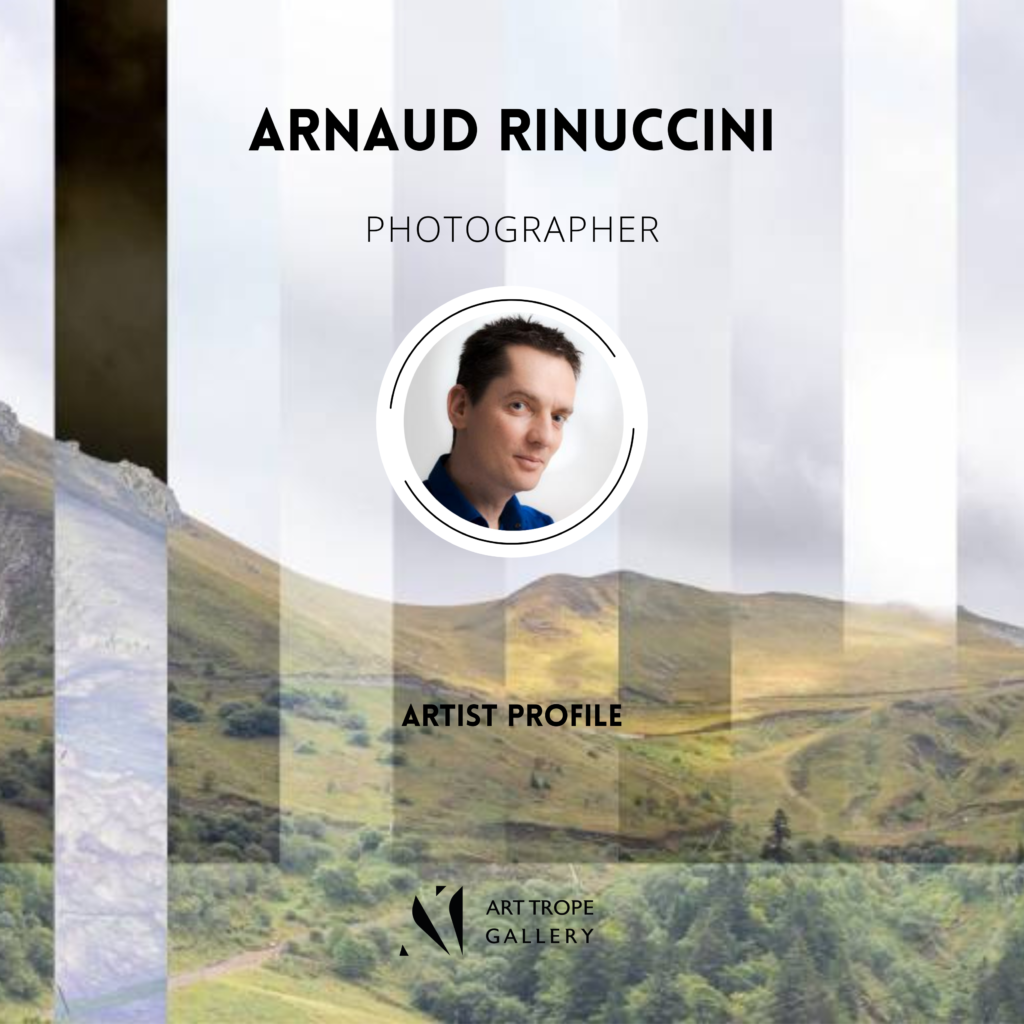 Introduced to photography during a long stay in the United States as a teenager, Arnaud Rinuccini realizes that his professional life will go on with a camera in hand. The endless hours spent in the lab's red light and the printing of hundreds of black and white films led him to study at the prestigious Ecole Nationale Supérieure Louis-Lumière.
Initially Arnaud turned to architectural photography, agreeing with the idea of creating an image entirely dedicated to the space it represents. At this stage, the Artist implements to his photographic practice the sensitive ability to highlight his subject by taking a back seat to it.
While he pursues his collaboration with interior design magazines, companies and architectural agencies based on his reliable author's insight, Arnaud Rinuccini gradually feels the urge to create a work of his own. The landscape thus provides him with ways of illustrating the relation between memory and imagination. Impacted by the evocative power of artists such as Debussy, Nicolas de Staël, or Georges Rousse, he loves photography for its amazing ability to open different worlds, to go past the limits of a simple reproduction of our surroundings.
Arnaud Rinuccini's works are regularly exhibited and are part of private collections in France.
Arnaud Rinuccini's photographic work focuses on the definition of memories. Indeed, the artist wonders about the things we keep and the things we forget, the things that are altered or transformed when we are reminded of an event.
Arnaud Rinuccini stands out with his photographic works of landscapes starting with fragments of reality recomposed into a whole.
The resulting image combines moments, superimposes sensations, points out mistakes, shifts, inversions, that reconstitute our memories and stimulate our imagination.
Both contemplative and poetic, Arnaud Rinuccini's images emphasize his taste for natural spaces.
The series "

Mirages

" by Arnaud Rinuccini
Mirages shake up our perception of reality, question the limits between our memories and our imagination. My work with multiple superimpositions acts as a prism through which I recompose a landscape.
The sea is a powerful source of memories and provides a wealth of sensations to bring them back to the surface. When I am facing the sea, I go to a place where memory emerges and I meet a horizon whose limit is elusive. Every shoreline in this series is an uncertain seascape from land to sea, sceneries in motion. Each work appears fragmented by means of overlays of the same location. I match different views, different timeframes at the same level to reveal before my eyes a recomposed landscape. Geometric shapes find their own position in the scenery and are used as passages across the different appearances.
---
To learn more about Arnaud Rinuccini, you can visit his virtual exhibition and his social media:
---