Come discover the universe of the painter Mireille LOPEZ
Exhibition from the 09 th to the 27 th of February 2021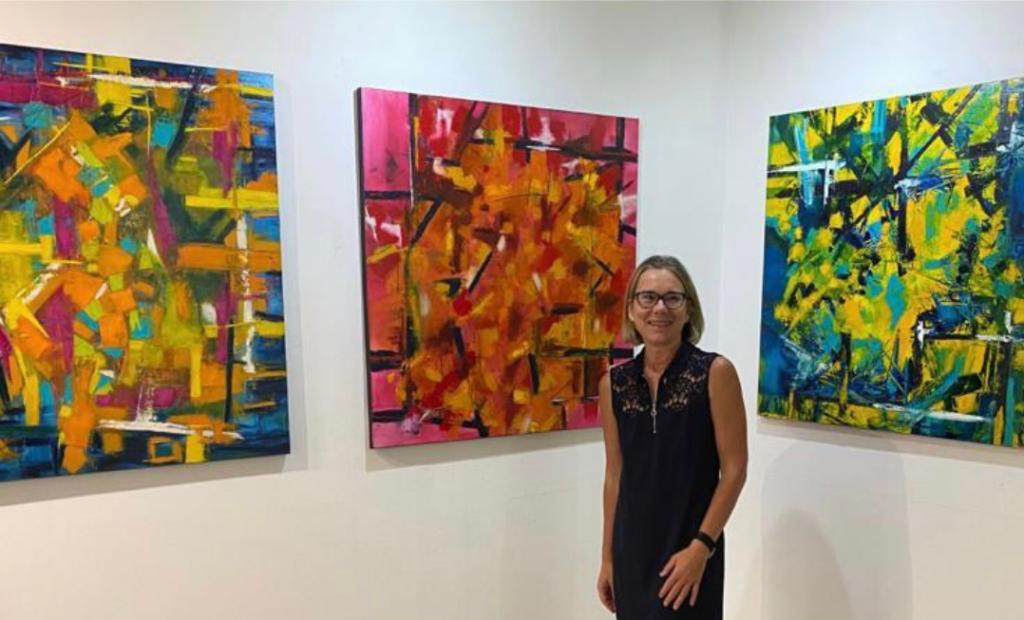 We are delighted to highlight the artistic universe of Mireille Lopez over the next three weeks on the theme of color and feelings. Mireille Lopez began creating since her earliest childhood and despite her diploma in Industrial Pharmacy, she chose to lead a professional career as a painter. Mireille Lopez chooses to express herself through abstract painting to give substance to emotions, feelings and relationships with others and thus capturing human beauty and fragility whilst drawing out creativity from the Living. After years of long practice in her workshop to perfect her body language and her technique (from acrylic painting to oil painting), Mireille Lopez captures the emotions that passes through us throughout our life with its joys and its penalties.
Mireille Lopez retraces in the series called "The Colors of Feeling" the different emotions that love for another can make us experience. This series is composed of 7 paintings retracing the perception of these successive feelings. A feeling can be associated with a series of colours in a sequence of emotions. It can be bright, joyful, deep, vivid, brilliant, dull, explosive, multiple, harmonious, mixed, superimposed, opaque, transparent, graduated, nuanced, faded or erased, for which this series is the abstract expression.
---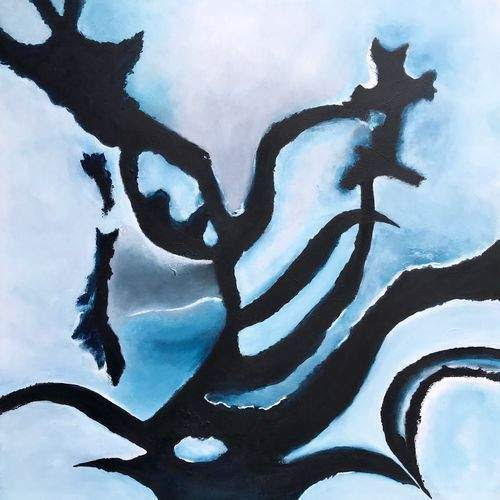 "My Continent" is a work of composition and material effects done in acrylic. What emanates most from this work is its softness underlined by the elegance of the line corresponding to its inner ideal world. We often talk about the creation of the seventh continent made of plastics,
and it is through this work that Mireille Lopez offers an eighth continent, her own, filled with sweetness and harmonies. We can therefore draw a parallel with the environmental problems that we have today on our Earth.
---