Find the series « The way of the Salt Worker » by Bruno Palisson during the Montélimar Présence(s) Photographie Festival, from June 3rd to June 18th 2022
We are delighted to announce Bruno Palisson's participation whose series "The Way of the Salt Worker" has been selected for the Expositions Satellites in Montélimar Festival Présence(s) Photographie.
Meet Bruno Palisson, photographer, during his public meeting on Saturday, June 18th between 4 p.m. and 6 p.m. in Montélimar's intercommunal library, 16 av. Du Général de Gaulle
Through his series « The way of the Salt Worker », Bruno Palisson underlines the salt worker Patrick Nouvel, located in Noirmoutier-en-l'Île salt marshes. This series is a tribute to the labour of the salt worker, exploiting salt marshes, being the link between Human, Earth and Sea. The man, with a deep respect for the ground, gets naturally and patiently the result of his own hard work, with the same gesture, since the XIVth century. Benedictine monks were the ones who created, during the VIIth century, salt marshes. Similarly, Bruno wanted to show a "positive image" of the land work. When the ground is redefined by humans who become one with their own origins, they can reiterate without harm and destruction, to provide a new landscape, plain, primal, wise, sustainable, permanent and beautiful. An unchanging beauty from the VIIth century. With patience and willingness, we know how to do it…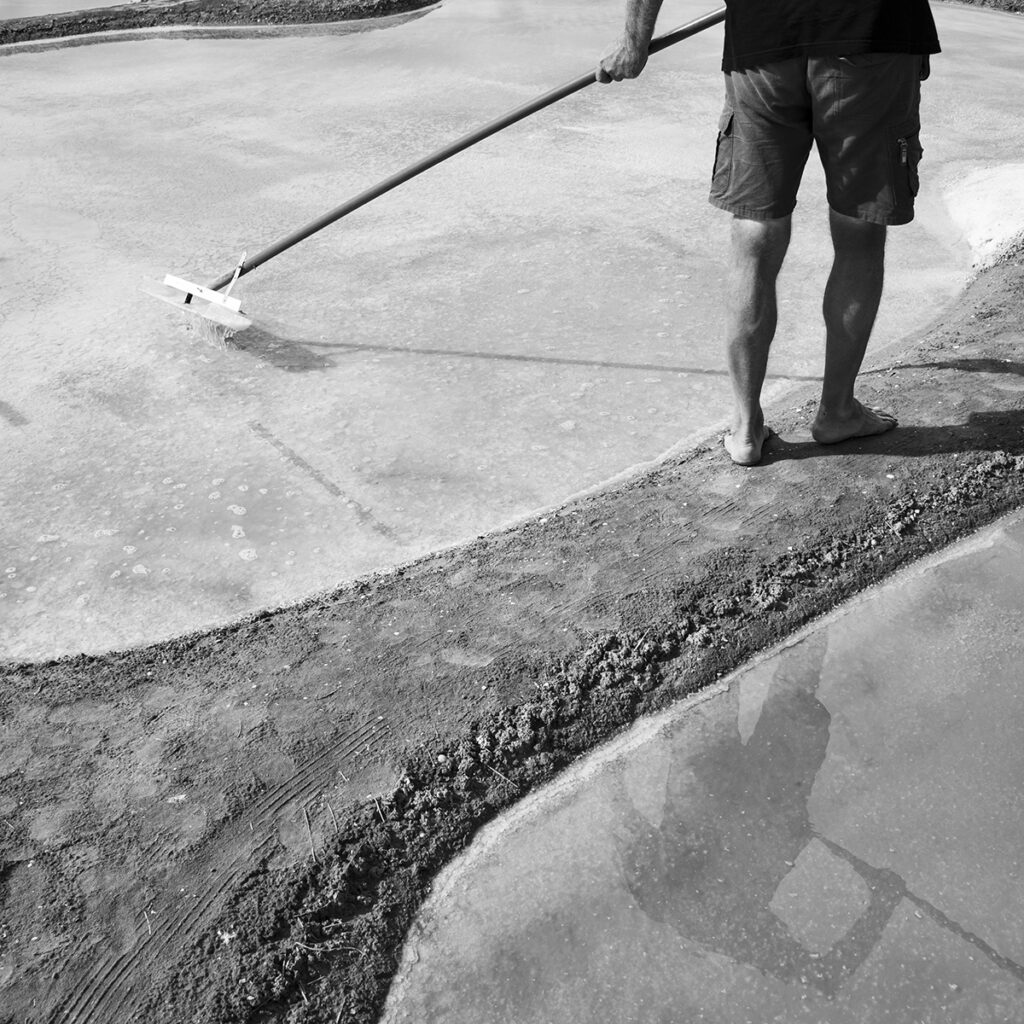 Hence this approach with a well-drawn picture, cut, graphic, composed with mirrors and reflects, just so are marshes, with the idea that an artwork shows what you want to find in it. So, an esthetic and positive image, such as land work unchanged since the VIIth century. Bruno did not want to show a particular man, but everyone at the same time, from an ageless gesture, hence the black and white, from a labour, in a cultural landscape with contemporary graphics which are from the Benedictines.
(The Way of the Salt Worker – 06 – 2019 © Bruno Palisson)
It was with a 'Goldy' Box camera, a gift from his father, that Bruno Palisson took his first photographs at the age of 10. Throughout his adolescence, he asserted himself through this medium, setting up a freelance practice at the age of 17. Three years later he began a professional career as an architectural photographer, working for agencies and magazines. At the same time, he was studying for a degree in architecture and in 1994, with his colleague Jean-Luc Calligaro, he founded the architecture agency Atelier PO & PO in Paris. In 1997 he represented the company Polaroïd in France for the brand's 50th anniversary and in 1999, he co-directed an artistic campaign for the candy brand Cachous Lajaunie as part of a collective. In 1999, he took part in the Festival d'Art sans Fin in Bern, and this work was presented in the program Tracks on Arte. The artworks of Bruno Palisson, Photographer and Architect, are frequently shown and are part of Private Collections.
The Artist's work is particularly selected by various Photography Festivals such as "Les Voies Off" of Les Rencontres Internationales d'Arles (2019), the "Festival les Focales du Pays d'Auge" of Honfleur (2020), the "Surrealist Festival" of Fréjus (2021), the "Présence(s) Photographie Festival" of Montélimar (2022); and are published in professional magazines, such as L'Œil de la Photographie, Openeye, Fisheye and Réponses Photo. Since 2021, Bruno Palisson is represented by Art Trope Gallery and has shown his work at Arles Expositions during Les Rencontres de la photographie d'Arles, at the ST-ART Contemporary Art Fair in Strasbourg and at the VOLTA Contemporary Art Fair in Basel, Switzerland.
(Portrait de l'artiste © Bruno Palisson)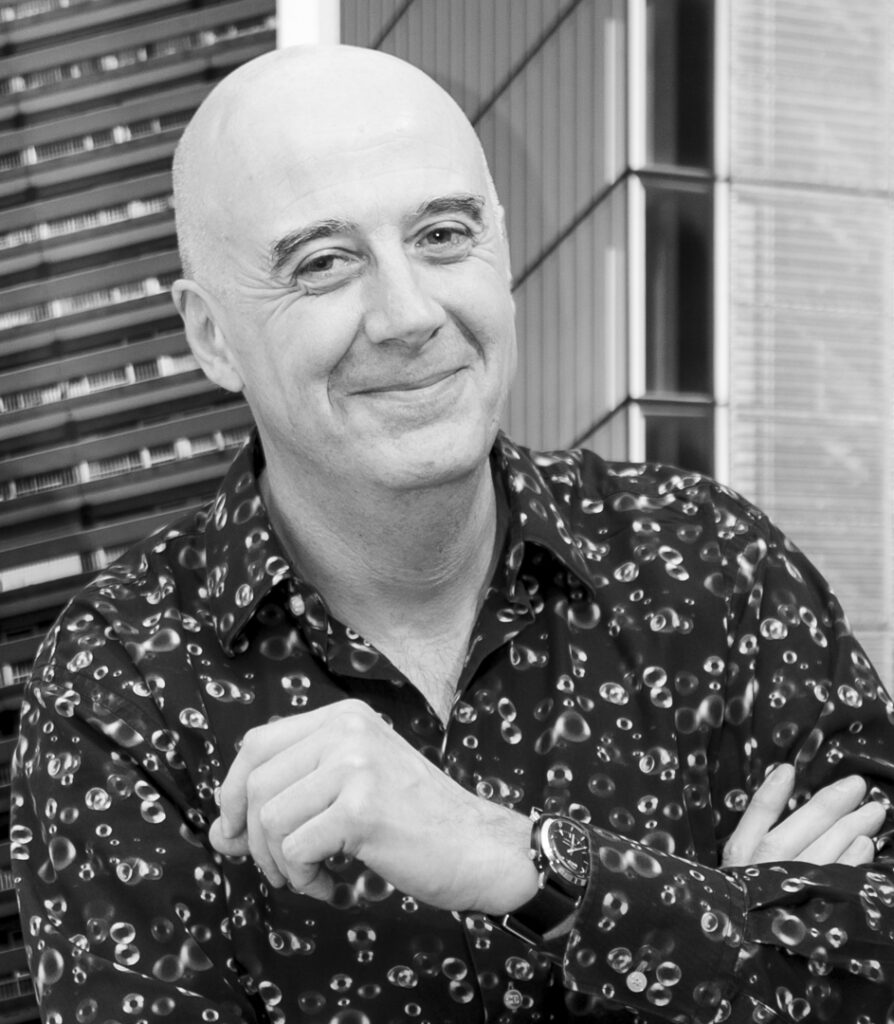 Find his exhibition from June 3rd to June 18th, 2022, in the Montélimar intercommunal library, at 16. Ave. du Général de Gaulle.
Opening hours:
Tuesday, Thursday & Friday: 1p.m. to 6p.m.
Wednesday & Saturday: 10a.m. to 6p.m.
Sunday & Monday: closed